Did you know a bunch of websites you already frequent probably have a section for vintage clothing?
I only vaguely acknowledged these tabs on my favorite sites up 'til now. I used to get
*so excited*
about the "New Arrivals" section that I'd just plow through the new stuff and never take the time to thoroughly navigate the site. Shopping vintage online is very similar to shopping for vintage in a thrift store (sans the musty secondhand smell): you have to comb carefully through every nook and cranny and it take a
LOT
of time and good judgment. I think you need to be even more careful when shopping online because you can't feel the fabric and check for wear and tear. Luckily, most sites are very honest and up-front about the condition of the clothing or accessory in question.
And without further word vomit, here are my top 10 vintage finds for the day:
10. Urban Outfitters Urban Renewal Midi Tulle Skirt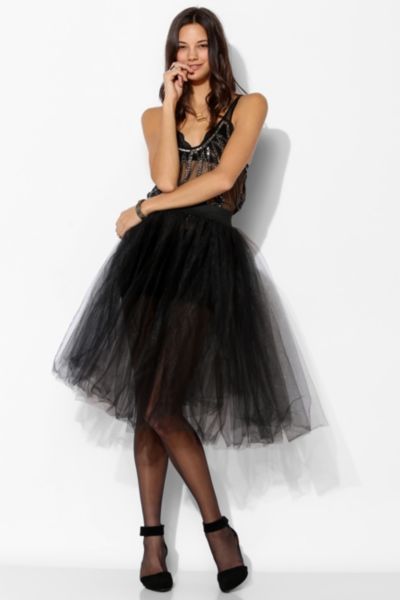 Urban Outfitters' Urban Renewal line is a collection of vintage clothing, surplus, or dead stock, sometimes upcycled and updated to fit current trends. I'm not a huge fan of the upcycled denim by UO, but I think this skirt would be a cute and quirky addition to any wardrobe, especially since it comes in other colors: mint, pink and lavender! Perfect for date night!
9. Modcloth Centerpiece City Bag
Yup, in addition to vintage-LOOKING stuff,
ModCloth
also carries ACTUAL vintage items! This little pouch is perfect for punching up a daytime outfit.
8. Urban Renewal Blossom Bell-Sleeve Dress
Kidding. She had cool style though.
The Pet Fan Club
has a whole post dedicated to Blossom's hats. I may have to do a Blossom style tribute soon too.
The dress: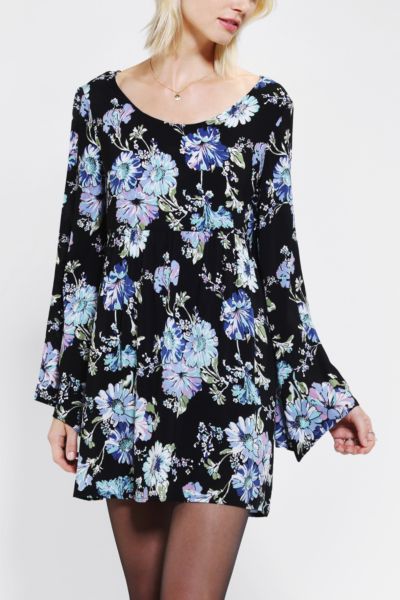 REALLY hope bell sleeves make a comeback this spring! So romantic.
7.
Nasty Gal Sequin Silk Helena Dress
Nasty Gal
has a pretty cool selection of vintage pieces, though sometimes overpriced. I still like to check out the site for dresses for special occasions or styling ideas. Their
Vintage page
is styled especially well.
6. Scarlett Fleur Cardi
This kimono cover-up is one of those unique gems you can't find anywhere else. Would be cute for COACHELLA 2014!!! How great is that line-up?
5. Modcloth Vintage Nosegay Old Time Top
It takes a
real woman
to pull off a blouse buttoned all the way up to the neck!
4. Urban Renewal Patchwork Flannel Dress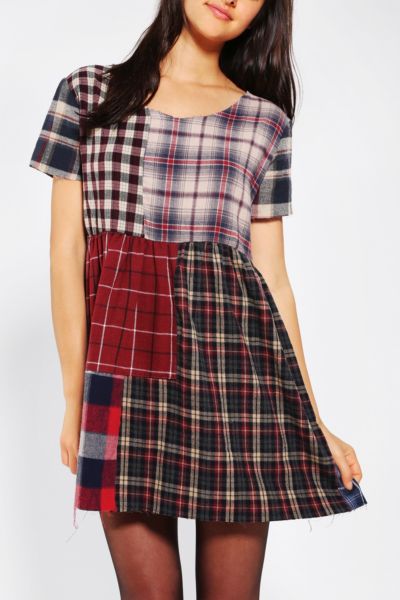 Babydoll cut, patchwork, AND flannel! A 90s dream come true! Makes me want to read Seventeen Magazine, listen to Nirvana, and paint my nails with Hard Candy polish again :)
3. Wasteland 80s Elton Jacket
Thrown over a white tee and jean shorts, this beaded jacket screams Kelly Taylor from 90210, who was of course the best dressed
Kelly
of the 90s (the other big time
Kellies
being
Kelly Kapowski
of
Saved by the Bell
and
Kelly Bundy
of
Married with Children
).
90s Fashion Teen Queen Kelly Taylor biting her lip. What to WEAR!? From here.
2.
Modcloth Bloom for Everything Bag
Insanely unique!
Just look at the other side:
I almost want to buy it now.
Aaaaaaaannnnnndddd!
1. ASOS Marketplace Jewel Embellished Cape
There is just something so regal and badass about a woman wearing a cape (i.e. Wonder Woman)! This would work over jeans OR a fancy dress for evening.
ASOS Marketplace
is this great feature from
asos.com
that allows small businesses or individuals to sell their swag through the ASOS website. This particular piece is from a seller named
Appraised
. I'm actually considering selling some clothes through ASOS now too.
Have any of you tried selling clothes through eBay or ASOS before? Let me know your experiences. Thanks!
And a last
bonus
link from my new
favorite website
:
Chloé Sunglasses for $95 on The RealReal!!!
Happy Friday everyone! Have a great weekend!